About me
It's hard to say which came first, my love of food or my passion for photography. Actually, I take that back – it's always been about the food and I feel lucky to be able to photograph all aspects from ingredients to beautiful dishes.
It's always been about the food.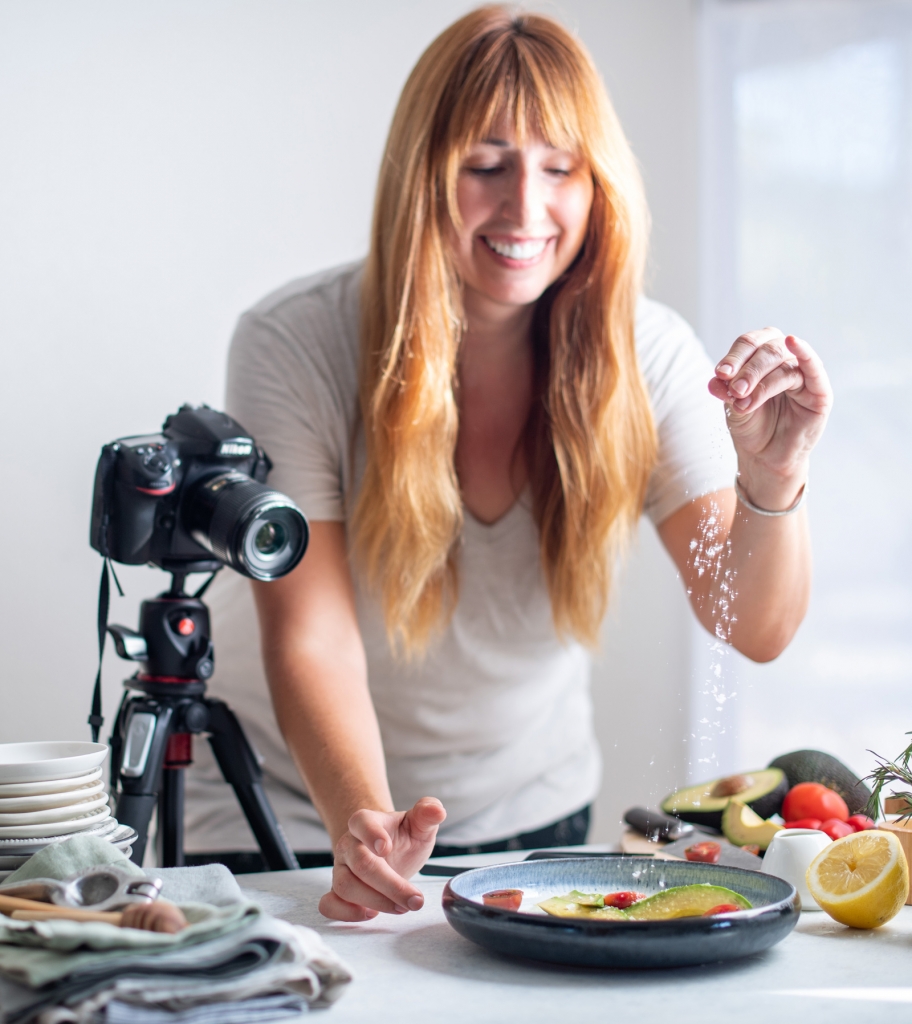 From an early age, I saw the world through the lens of a culinary enthusiast. I was the teenager who cooked a Junior Prom dinner for my twin brothers and their dates. That's right, a full steakhouse experience at my parents' house. And right after college, my first job was working in a kitchen where I learned the difference between julienne and chiffonade. When you have a culinary heartbeat like mine, you take every opportunity to learn about the art of food.
It's been a twisty road between then and today's career as a food photographer, but every experience on my resume (even working in marketing for the automotive industry) has allowed me to turn my craft into a holistic experience for everyone involved. The genuine thrill of the art comes from my ability to enhance the talents of exceptional chefs, creative directors, product developers, and restauranteurs.
The most exquisite food art is built on the talents of many.
I am incredibly honored to have seen my photography featured in a wide variety of magazines, newspapers, online outlets, and cookbooks over the years, and am thankful for my established reputation in the food world. Every moment spent working with Michelin-starred restaurants and their chefs to local food trucks has been filled with excitement, and I am grateful for each and every opportunity granted to me and my camera.
With the many changes that came in 2020, I have had the opportunity to bring more of my food experience into my work. Stepping beyond the role of traditional photographer has meant developing all-inclusive services for those who needed food photography solutions during quarantine. My diverse skill set has allowed me to take a product and execute everything from the kitchen to the studio, to create the images my clients need. These new offerings, along with my usual photography services menu, is a more complete view of the Anne Watson some of you have come to know.
This food enthusiast has reveled in every opportunity she's been given to get her hands a little dirty.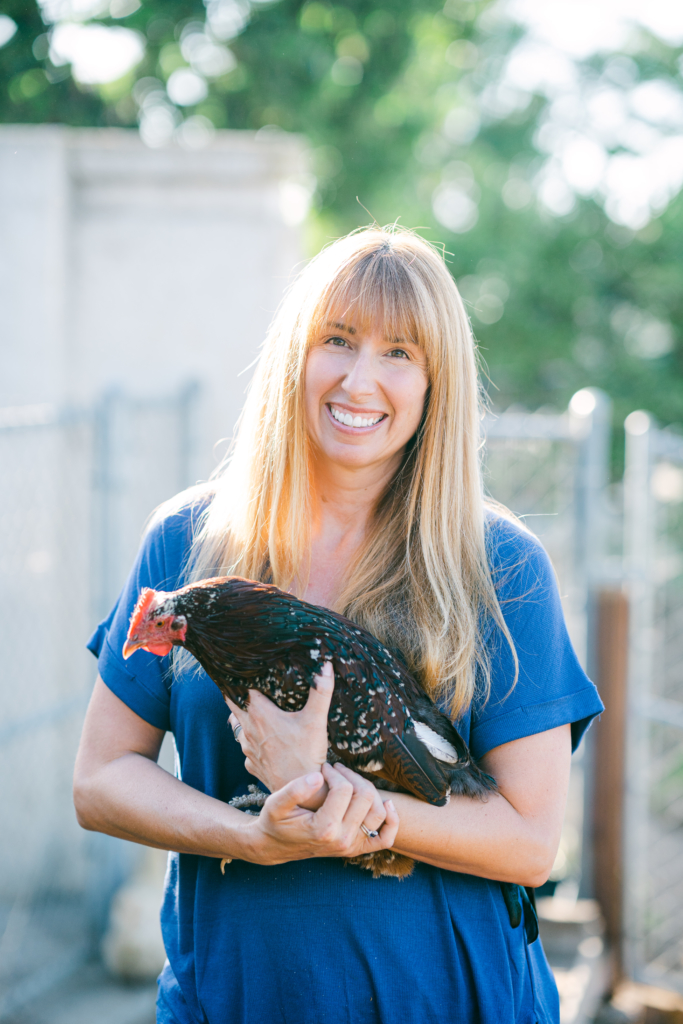 Truth be told, this shift in my career compliments a new lifestyle that reaches beyond photography. You see, in 2019, a medical issue in my family delivered a wake-up call that changed everything, including my relationship with food. At the peak of my photography career, I was forced to evaluate the pace of my busy lifestyle. In response, I recalibrated my time and priorities to be more present with my family. I wanted more time on The Watson Ranch to enjoy the company of my husband, son, dogs, chickens, pigs, and our Cabernet Sauvignon vineyard. And so that's what we did.
As a family we are committed to a journey of healing, and I fully believe in the power of food as curative nourishment. We have started seeking out and eating local organic produce, and through that I have developed strong relationships with several local farmers. Just when I thought my love for food couldn't get any deeper, I began to truly understand its healing properties.
This inspired my newest passion project as one of the founding team members of the new website The Family Thrive, a wellness platform that offers extensive resources for anybody interested in taking better care of their family that considers all aspects of wellbeing – mind, body, and soul. It has been an absolute joy bringing researchers, dietitians, medical experts, fellow parents and more together to focus on holistic health for all families. (launching soon)
If you're reading this far, thank you. I hope this is just the beginning of our relationship. Whether you're an existing client, a prospective customer, a brand representative, or a new photographer looking to learn about food photography, I'm thrilled to have you with me on this journey. There are some pretty fantastic things on the horizon, and I look forward to sharing them with you.
My Clients
A Restaurant Newport Beach
ADYA
Alta Baja Market
Andrei's Conscious Cuisine & Cocktails
Angelina's Pizzeria Napoletana
Babette's
Bear Coast Coffee
Beat Bobby Flay
Bertolli Olive Oil
BLKdot Coffee
Born and Raised
Bread Artisan Bakery
Brix + Barrel
Catal Restaurant & Uva Bar
Cal-a-Vie Health Spa
California Beef Council
Chaak Kitchen
Chef Jamie Gwen
Chef Katherine Events
Consortium Holdings
Cousins Maine Lobster
Crack Shack
CulinaryLab Cooking School
Cultivation Kitchen
Dandelion Cafe
Descanso Restaurant
Driftwood Kitchen
Ecology Center San Juan Capistrano
Eggslice
Electric City Butcher
Epic Luv
Estancia La Jolla
Evolution Hospitality
Fable & Spirit
Fallbrook Winery
Fid Street Gin
Five Crowns
Georgia's Restaurant
Glen Ivy Hot Springs
Gourmet Romano
Greater Than Sports Drink
Greenleaf Gourmet Chopshop
Hass Avocado Board
Harborside Restaurant
Harley Laguna Beach
Haven Gastropub
Hendrix Restaurant
House of Blues Anaheim
Ironside Fish & Oyster
J. Brix Wines
J&D Catering and Promo
Journeyman's Fullerton
Kansas Beef Council
Knife Pleat
Laguna Salt
Lawry's Restaurants
Lido House
Life & Thyme
MaxLove Project
Memphis Cafe
Michael's on Naples
Michael's Pizzeria
Miguel's Jr.
Miguel's Restaurants
Miyazakigyu
Modern Luxury Magazine, Orange County
Montage Laguna Beach
Naples Ristorante & Pizzeria
Nekter Juice Bar
Newport Landing Restaurant & Oyster Bar
Nutpods
OC Baking Company
Oceanside Broiler
Orange Coast Magazine
Page Street Publishing
Panda Express
Patina Resturant Group
Pau Maui Vodka
Pendry San Diego
Pernicious Pickling
Playground + Playground 2.0
Portola Coffee Lab
Pour Company Fullerton
Provenance
Puesto
Raised by Wolves
Restaurant Habana
Rojo's Salsa
Ruby's Diner
San Diego Magazine
Sapphire Laguna
Sauté Magazine
SideDoor
Small Town Kitchen Fallbrook
Soda & Swine
SOL Cocina
Stone Brewing
Supatra's Thai Bistro
Sushi Roku
Taco Maria
Temakira Hand Roll Shop
Temecula Olive Oil Company
Temecula Valley Winegrowers
The Cannery Newport Beach
The Deck on Laguna Beach
The Queen Mary
The Winery Resturant & Wine Bar
Tokyo Table
Tortilla Jo's
Tosco Tequila
24 Carrots Catering & Events
Uncle Bob's Whiskey
US Grant Hotel
Valenza Chocolatier
Vibe Organic Kitchen + Juice
Wagyu Shop
Wedgewood Weddings
West Coast Tavern
Wines of Greece
You Platter Me
Zov's